Coronavirus expert Ralph Baric joins TWiV to explain the virology and epidemiology of the recent zoonotic outbreak spreading across China and overseas.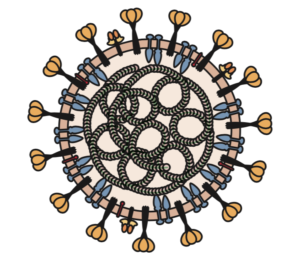 Hosts: Vincent Racaniello, Dickson Despommier, Alan Dove, Rich Condit, Kathy Spindler
Guest: Ralph Baric
Click arrow to play
Download TWiV 584 (64 MB .mp3, 106 min)
Subscribe (free): iTunes, Google Podcasts, RSS, email
Become a patron of TWiV!
Links for this episode
Weekly Science Picks 1:28:03
Alan – Library plug-in for Firefox or Chrome
Rich – Sounds of the Solar Wind (Parker Solar Probe)
Dickson – Stunning wildlife photos
Kathy – Incomplete list of things that blow the minds of intro bio students
Vincent – Mosquito photographs by Alex Wild (and anti-pick)
Listener Pick
Justin – YadaYadaYada virus
Intro music is by Ronald Jenkees.
Send your virology questions and comments to twiv@microbe.tv