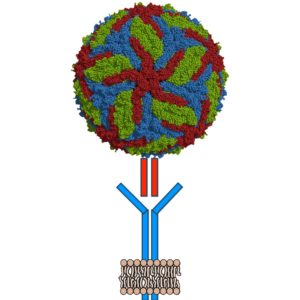 Hosts: Vincent Racaniello, Alan Dove, Rich Condit, and Kathy Spindler
The sages of TWiV explain how chronic wasting disease of cervids could be caused by spontaneous misfolding of prion protein, and the role of the membrane protein Axl in Zika virus entry into cells.
Click arrow to play
Download TWiV 426 (66 MB .mp3, 110 min)
Subscribe (free): iTunes, RSS, email
Become a patron of TWiV!
Links for this episode
This episode is brought to you by Blue Apron. Blue Apron is the #1 fresh ingredient and recipe delivery service in the country. See what's on the menu this week and get your first 3 meals free – WITH FREE SHIPPING – by going to blueapron.com/twiv. 0:25, 25:40
Timestamps by Jennifer. Thanks!
Weekly Science Picks 1:26:55
Alan – Deerland by Al Cambronne
Kathy – You can't unring a bell #1 and #2
Rich – Extra letters added to life's genetic code (source) and The Doomsday Clock (wiki)
Vincent – Trump Science Advisors, National Parks Won't Be Silenced

Listener Pick
Stefan – The Vital Question by Nick Lane
Kevin – Scientists March on Washington?
Dennis – Fractal Tree of Life
Send your virology questions and comments to twiv@microbe.tv