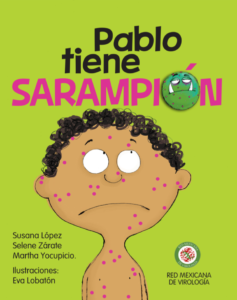 Team TWiV cover the discovery of another giant virus from 30,000 year old Siberian permafrost, and how viral aggregation accelerates the production of new infectious viruses and increases fitness, demonstrating an Allee effect.
Hosts: Vincent Racaniello, Dickson Despommier, Rich Condit,  Kathy Spindler, and Brianne Barker
Click arrow to play
Download TWiV 521 (69 MB .mp3, 114 min)
Subscribe (free): iTunes, Google Podcasts, RSS, email
Become a patron of TWiV!
Links for this episode
Weekly Science Picks 1:28:08
Brianne – Why don't we have vaccines against everything?
Rich – Golden Globe Race
Dickson – The Anatomy of Figure Drawing by Robert Demarest and Warder Clyde Allee
Kathy – Orientation of the moon's appearance, Southern Hemisphere
Vincent – Paul has Measles in English and Spanish
Intro music is by Ronald Jenkees.
Send your virology questions and comments to twiv@microbe.tv