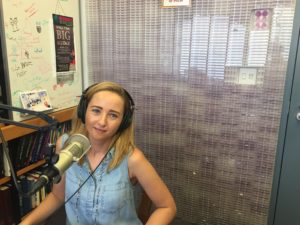 Lynda Coughlan joins the weekly virtual bus companions for a discussion of a host defense peptide from frogs that destroys influenza virus, and mouse models for acute and chronic hepacivirus infection.
Hosts: Vincent Racaniello, Alan Dove, and Kathy Spindler
Guest: Lynda Coughlan
Click arrow to play
Download TWiV 452 (68 MB .mp3, 113 min)
Subscribe (free): iTunes, RSS, email
Become a patron of TWiV!
Links for this episode
Timestamps by Jennifer. Thanks!
Weekly Science Picks 1:33:45
Kathy – US rivers as subway map
Lynda – No Time to Lose: A Life in Pursuit of Deadly Viruses by Peter Piot
Alan – Apollo-era computers found in dead engineer's basement
Vincent – 110 NFL Brains, research article in JAMA and The best science is often accidental
Listener Pick
Stig – Security Now! and The Gene by Siddhartha Mukherjee
Ricardo – John Oliver on Vaccines
Intro music is by Ronald Jenkees.
Send your virology questions and comments to twiv@microbe.tv