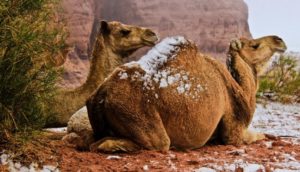 Hosts: Vincent Racaniello, Dickson Despommier, Alan Dove, Rich Condit, and Kathy Spindler
The TWiVestigators wrap up 2016 with a discussion of the year's ten compelling virology stories.
Click arrow to play
Download TWiV 422 (71 MB .mp3, 117 min)
Subscribe (free): iTunes, RSS, email
Become a patron of TWiV!
Should auld infections be forgot
And never T-cells primed?
Will cross-reacting antigens
Protect the host next time?
Links for this episode
This episode is brought to you by CuriosityStream, a subscription streaming service that offers over 1,400 documentaries and non­fiction series from the world's best filmmakers. Get unlimited access starting at just $2.99 a month, and for our audience, the first two months are completely free if you sign up at curiositystream.com/microbe and use the promo code MICROBE. 0:40, 1:19:45
Weekly Science Picks 1:41:15
Alan – North America's Lost Medieval City
Dickson – New Views of Pillars of Creation
Kathy – Reilly Top Ten
Rich – Everyday Einstein
Vincent – Naples' Sleeping Volcano Might Be Waking Up

Listener Pick
John – RadioLab: The Times They Are a-Changin'
Send your virology questions and comments to twiv@microbe.tv