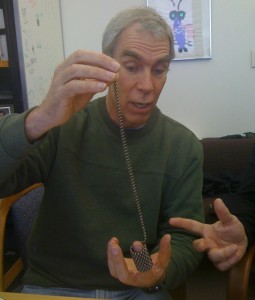 Hosts: Vincent Racaniello, Alan Dove, Dickson Despommier, and Rich Condit
Vincent, Alan, Dickson and Rich answer listener questions about XMRV, yellow fever vaccine, virus-like particles, West Nile virus, amyotrophic lateral sclerosis and human endogenous retroviruses, multiplicity of infection, and how to make a poxvirus.
Click the arrow above to play, or right-click to download TWiV #129 (67 MB .mp3, 93 minutes).
Subscribe (free): iTunes, RSS, email
Links for this episode:
Weekly Science Picks
Rich – Polyxeni Potter and EID covers
Dickson – American Museum of Natural History
Alan – Moon Trees (EurekAlert! article)
Vincent – Infection Landscapes
Listener Picks of the Week
Didier  – The Vaccines (MySpace)
/Sven-Urban – The Science of Discworld by Terry Pratchett
Garren – Omega Tau podcast
Send your virology questions and comments to twiv@microbe.tv.