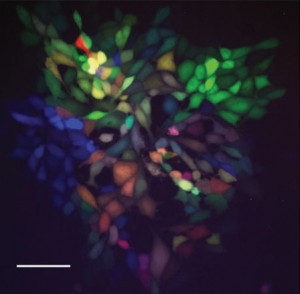 Hosts: Vincent Racaniello, Alan Dove, Rich Condit, and Marc Pelletier
Vincent, Alan, Rich and Marc discuss the finding that a limited number of incoming herpesviral genomes can replicate and express in a cell, and controlling viral replication in Aedes aegypti with a Wolbachia symbiont.
Click the arrow above to play, or right click to download TWiV #115 (84 MB .mp3, 117 minutes).
Subscribe (free): iTunes, RSS, email
Links for this episode:
Weekly Science Picks
Marc – Homebrew bioreactor (photo, movie) – culture bottle and drive, oil-free vacuum pumps
Rich – Logitech Harmony Universal Remote
Alan – H.M.S. Challenger Reports
Vincent – Sequence of the strawberry genome and blog post by lead author
Send your virology questions and comments to twiv@microbe.tv.