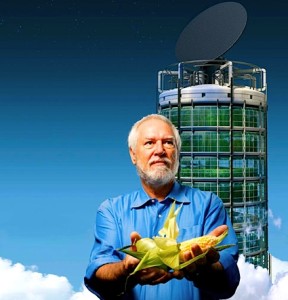 Hosts: Dickson Despommier and Vincent Racaniello
Dickson defines the term 'vertical farm': a high-tech greenhouse that is stacked on top of itself, transforming it into a multi-story growing space.
Click arrow to play
Download UrbAg 25 (73 MB .mp3, 101 min)
Subscribe (free): iTunes, RSS, email
Links for this episode
This episode is sponsored by CuriosityStream, a subscription streaming service that offers over 1,400 documentaries and non­fiction series from the world's best filmmakers. Get unlimited access starting at just $2.99 a month, and for our audience, the first two months are completely free if you sign up at curiositystream.com/microbe and use the promo code MICROBE.
This episode is also brought to you by Drobo, a family of safe, expandable, yet simple to use storage arrays. Drobos are designed to protect your important data forever. Visit www.drobo.com to learn more. Listeners can save $100 on a Drobo system at drobostore.com by using the discount code Microbe100.
Send your questions and comments to urbanag@microbe.tv