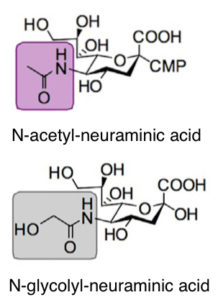 TWiV minus one reveals delayed neurological deficits in children without microcephaly born to Zika virus infected mothers, and N-glycolyl-neuraminic acid as a receptor for influenza A viruses.
Hosts: Vincent Racaniello, Dickson Despommier, Alan Dove, Kathy Spindler, and Brianne Barker

Click arrow to play
Download TWiV 556 (62 MB .mp3, 103 min)
Subscribe (free): iTunes, Google Podcasts, RSS, email
Become a patron of TWiV!
Links for this episode
Weekly Science Picks 1:27:27
Brianne – Foldable viral capsid models and Foldable models demonstrate T numbers
Alan – Laws Guide to Nature Drawing and Journaling
Dickson – NASA 50th Events
Kathy – Altas Obscura's 17,069 strange and wonderful places
Vincent – TWiEVO 44: The enemy of my enemy is my phage

Listener Picks
Anthony – Global Water Pathogen Project
Intro music is by Ronald Jenkees.
Send your virology questions and comments to twiv@microbe.tv