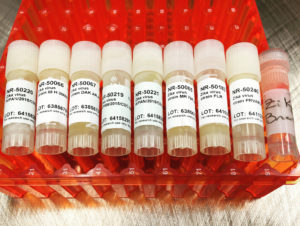 Hosts: Vincent Racaniello, Dickson Despommier, Alan Dove, and Rich Condit
The latest Zika virus news from the ConTWiVstadors, including a case of female to male transmission, risk of infection at the 2016 summer Olympics, a DNA vaccine, antibody-dependent enhancement by dengue antibodies, and sites of replication in the placenta.
Click arrow to play
Download TWiV 399 (75 MB .mp3, 103 min)
Subscribe (free): iTunes, RSS, email
Become a patron of TWiV!
Links for this episode
Timestamps by Jennifer. Thanks!
This episode is sponsored by CuriosityStream. Get two months free when you sign up at curiositystream.com/microbe and use the promo code MICROBE 1:02:25
Weekly Science Picks 1:31:35
Alan – CDC postmortem on Ebolavirus outbreak
Rich – Refutations to anti-vaccine memes (Twitter, Facebook)
Dickson – History of urbanization
Vincent – How to cut subject from background in Photoshop

Listener Picks
Marion – Skeptics Guide to the Universe podcast
Jennie – Leatherback turtles in Costa Rica
Send your virology questions and comments to twiv@microbe.tv