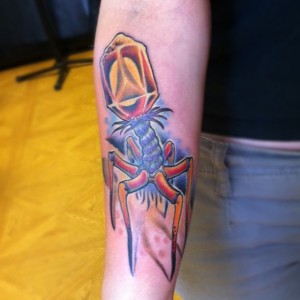 Hosts: Vincent Racaniello, Dickson Despommier, Rich Condit, and Alan Dove
Vincent, Dickson, Rich, and Alan answer listener questions about XMRV, cytomegalovirus, latency, shingles vaccine, myxomavirus and rabbits, and more.
Click the arrow above to play, or right-click to download TWiV 165 (61 MB .mp3, 102 minutes).
Subscribe (free): iTunes, RSS, email
Links for this episode:
Weekly Science Picks
Dickson – Creation
Rich – America's Science Decline
Alan – Out of context science
Vincent – The Scientist Top 10 Innovations 2011
Listener Pick of the Week
Jim – Christoph Adami: Finding life we can't imagine (TED)
Tim – Patient Zero (Radiolab)
Mary – Natural Obsessions by Natalie Angier
Jimmy – Science Exchange
Send your virology questions and comments to twiv@microbe.tv.