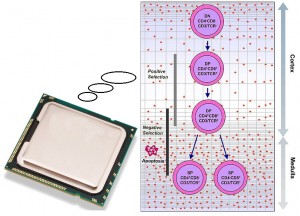 Hosts: Vincent Racaniello and Rich Condit
Vincent and Rich talk about how thymic selection of T cells might lead to better control of HIV-1 infection, and a mouse model for severe antibody-induced dengue virus disease.
This episode is sponsored by Data Robotics Inc.
Click the arrow above to play, or right-click to download TWiV #82 (59 MB .mp3, 82 minutes)
Subscribe (free): iTunes, RSS, email
Links for this episode:
Weekly Science Picks
Rich The Mold in Dr. Florey's Coat: The Story of the Penicillin Miracle by Eric Lax
Vincent Proteopedia (thanks, Erik!)
Send your virology questions and comments to twiv@microbe.tv.