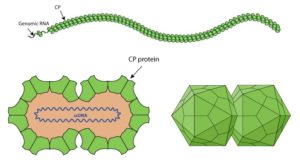 Anne Simon joins the TWiV team to talk about plant viruses, including plum pox virus that devastates nut and stone fruit trees, and a geminivirus protein that regulates viral DNA synthesis.
Hosts: Vincent Racaniello, Dickson Despommier, Alan Dove, Rich Condit, Brianne Barker, and Anne Simon
Click arrow to play
Download TWiV 512 (62 MB .mp3, 103 min)
Subscribe (free): iTunes, Google Podcasts, RSS, email
Become a patron of TWiV!
Links for this episode
Weekly Science Picks 1:28:33
Brianne –  Why are so many genes unstudied? (Zimmer and Yong)
Alan – Unveiling the RNA World
Rich – Spaghetti mystery solved (PNAS paper)
Dickson – Science Fair
Vincent – A PhD Lab Coat Ceremony
Listener Picks
Stephen – Flu vaccine myth rant by Crislip
Jolene – Research Matters in PLoS Path and PLoS Biology
Nicholas – Charity Matters app
Intro music is by Ronald Jenkees.
Send your virology questions and comments to twiv@microbe.tv