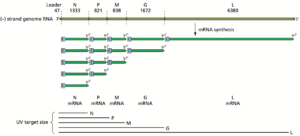 Hosts: Vincent Racaniello, Dickson Despommier, Alan Dove, and Kathy Spindler
The TWiVoids discuss the March for Science, the GOF moratorium, and a classic virology paper on mapping the gene order for vesicular stomatitis virus.
Click arrow to play
Download TWiV 427 (59 MB .mp3, 98 min)
Subscribe (free): iTunes, RSS, email
Become a patron of TWiV!
Links for this episode
This episode is brought to you by Blue Apron. Blue Apron is the #1 fresh ingredient and recipe delivery service in the country. See what's on the menu this week and get your first 3 meals free – WITH FREE SHIPPING – by going to blueapron.com/twiv 0:25, 35:20
Timestamps by Jennifer. Thanks!
Weekly Science Picks 1:24:50
Alan – Good Omen miniseries (book)
Kathy – How to cure earworms
Dickson – Exoplanets orbits
Vincent – Outbreak News Today

Listener Pick
Tom – The Smartest Protester
Send your virology questions and comments to twiv@microbe.tv