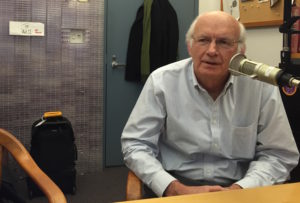 Host: Vincent Racaniello
Guest: Stan Lemon
Vincent speaks with Stan Lemon about his career in virology, from early work on Epstein Barr virus, through making essential discoveries about hepatitis A virus, hepatitis C virus, and rhinoviruses.
Click arrow to play
Download TWiV 389 (53 MB .mp3, 73 min)
Subscribe (free): iTunes, RSS, email, Google Play Music
Links for this episode
This episode is sponsored by CuriosityStream. Get two months free when you sign up at curiositystream.com/microbe and use the promo code MICROBE.
Send your virology questions and comments to twiv@microbe.tv