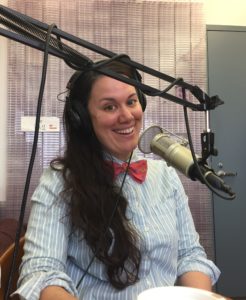 Hosts: Vincent Racaniello, Dickson Despommier, Alan Dove, and Kathy Spindler
Guest: Nina Martin
Nina Martin joins the TWiV team to talk about the movie Vaxxed, her bout with dengue fever, and the latest research on Zika virus.
Click arrow to play
Download TWiV 387 (69 MB .mp3, 96 min)
Subscribe (free): iTunes, RSS, email, Google Play Music
Links for this episode
This episode is sponsored by CuriosityStream. Get two months free when you sign up at curiositystream.com/microbe and use the promo code MICROBE. 0:25, 53:10
Also brought to you by ASV 2016 1:18:50
Timestamps by Jennifer. Thanks!
Weekly Science Picks 1:21:25
Nina – Vaccines and Your Child by Paul Offit and Charlotte Moser
Dickson – The animals of Chernobyl
Alan – Five rules of lab safety
Kathy – 20 best science images of the year?
Vincent – Massive undersea crab swarm

Listener Picks
JP – Global map of wind
Todd – Doc Martin
Send your virology questions and comments to twiv@microbe.tv