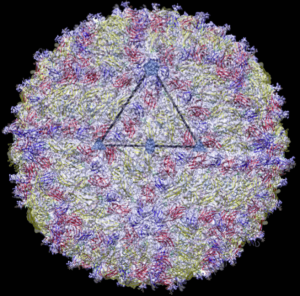 Hosts: Vincent Racaniello, Dickson Despommier, Alan Dove and Kathy Spindler
Guest: Esper Kallas
Esper and the Merry TWiXters analyze the latest data on Zika virus and microcephaly in Brazil, and discuss publications on a mouse model for disease, infection of a fetus, mosquito vector competence, and the cryo-EM structure of the virus particle.
Click arrow to play
Download TWiV 383 (90 MB .mp3, 125 min)
Subscribe (free): iTunes, RSS, email
Links for this episode
This episode is sponsored by ASM Agar Art Contest and ASV 2016 4:10, 1:28:30
Timestamps by Jennifer. Thanks!
Weekly Science Picks 1:44:30
Esper – The Chaos by Gérard Nolst Trenité (pronunciation guide) and HIV pathogenesis course
Alan – Science Kombat
Dickson – Four steps to wiping out a mosquito
Vincent – Public lacks information on Zika virus
Kathy – Zika virus cryo-EM structure video

Listener Picks
Justin – Culture-independent discovery of Archaeal virus
Melinda – Zika virus open research portal and Your body battles series
Send your virology questions and comments to twiv@microbe.tv