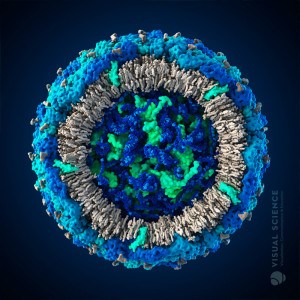 Hosts: Vincent Racaniello, Dickson Despommier, Alan Dove, Rich Condit, and Kathy Spindler
The TWiVeroos deliver the weekly Zika Report, then talk about a cryoEM structure of a plant virus that reveals how the RNA genome is packaged in the capsid, and MIMIVIRE, a CRISPR-like defense system in giant eukaryotic viruses.
Click arrow to play
Download TWiV 380 (80 MB .mp3, 110 min)
Subscribe (free): iTunes, RSS, email
Links for this episode
This episode is sponsored by ASM Agar Art Contest and Microbe Magazine Podcast 3:10, 1:18:30
Timestamps by Jennifer. Thanks!
Weekly Science Picks 1:29:40
Alan – Progression of Evolution
Dickson – Toddler dies of meningitis
Vincent – Gardasil ideology, not science
Kathy – The Noun Project
Rich – Physics Girl
Listener Pick
Mark – MyRadar app (iOS, Android)
Send your virology questions and comments to twiv@microbe.tv