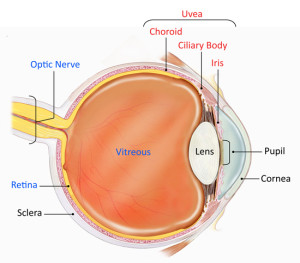 Hosts: Vincent Racaniello, Dickson Despommier, Alan Dove, Rich Condit, and Kathy Spindler
The TWiVsters explore mutations in the interferon pathway associated with severe influenza in a child, outbreaks of avian influenza in North American poultry farms, Ebolavirus infection of the eye weeks after recovery, and Ebolavirus stability on surfaces and in fluids.
Click arrow to play
Download TWiV 336 (72 MB .mp3, 100 min)
Subscribe (free): iTunes, RSS, email
This episode is sponsored by @ASM Conferences and ASM Microbe
Links for this episode
Timestamps by Jennifer. Thank you!
Weekly Science Picks 1:26:30
Alan – Winogradsky time-lapse
Rich – Missing link in evolution of complex cells
Kathy – Grantome
Dickson – National Geographic Landscape Photo of the Day
Vincent – PyMol and Chimera
Listener Pick of the Week
Mauricio – Vax!
Send your virology questions and comments (email or mp3 file) to twiv@microbe.tv