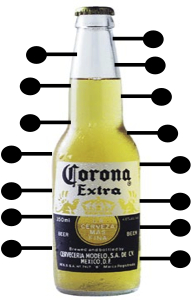 Hosts: Vincent Racaniello, Alan Dove, Matt Frieman, and Kathy Spindler
Vincent, Alan, Matt and Kathy review isolation of a new coronavirus from two patients in the Middle East, and expansion of the enteric virome during simian AIDS.
Click the arrow above to play, or right-click to download TWiV 204 (66 MB .mp3, 96 minutes).
Subscribe (free): iTunes, RSS, email
Links for this episode:
Weekly Science Picks
Alan – Map of the Wind
Matt – Dark Side of the Earth; Insensitive guide to thriving in your Ph.D.; Gary Vanerchuck (YouTube)
Kathy – How much does a shadow weigh? and Slinky drop answer
Vincent – A Parasite's Parasites; All the cool kids are on arXiv
Listener Pick of the Week
Nissin – Jungle Jim (1948)
Send your virology questions and comments (email or mp3 file) to twiv@microbe.tv.