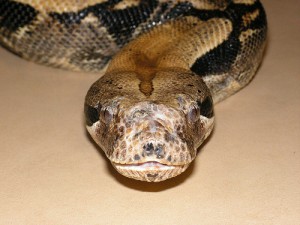 Hosts: Vincent Racaniello, Alan Dove, Rich Condit, Dickson Despommier, Kathy Spindler, Mark Stenglein, and Joseph DeRisi
The TWiVites meet with Mark Stenglein and Joseph DeRisi to discuss their discovery of a novel arenavirus in snakes with inclusion body disease.
Click the arrow above to play, or right-click to download TWiV 196 (77 MB .mp3,  107 minutes).
Subscribe (free): iTunes, RSS, email
Links for this episode:
Weekly Science Picks
Mark – The Slow Mo Guys (Fly eats fly)
Dickson – I'm being eaten by a boa constrictor by Shel Silverstein
Alan – MMWR: First 30 years online
Rich – Giant python in Everglades and California Academy of Sciences
Kathy – Darwin finch genome sequence
Vincent – Microbiology at Mt. Sinai
Listener Pick of the Week
Renato – Security Now podcast
Robin – The Weather
Chad – Rare protozoan from sludge (ScienceDaily)
Send your virology questions and comments to twiv@microbe.tv.