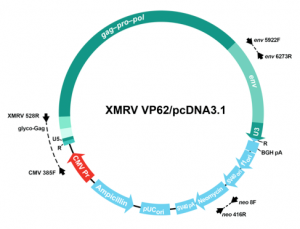 Hosts: Vincent Racaniello, Rich Condit, and Dickson Despommier
Vincent, Dickson, and Rich meant to do an all-email episode, but first they review results of the Blood XMRV Scientific Research Working Group, and partial retraction of the paper associating XMRV with chronic fatigue syndrome.
With this episode TWiV is three years old.
Click the arrow above to play, or right-click to download TWiV 150 (56 MB .mp3, 93 minutes).
Subscribe (free): iTunes, RSS, email
Links for this episode:
Weekly Science Picks
Dickson – The Tree of Life
Vincent – When do you fact-check article content with sources? (take as directed)
Rich – io9
Listener Pick of the Week
Luis – NIH videocasting and podcasting
Send your virology questions and comments to twiv@microbe.tv.