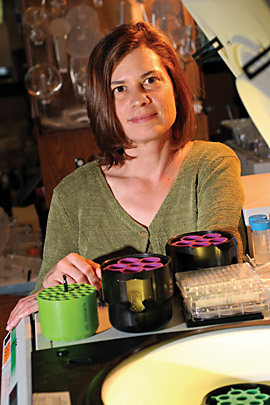 Hosts: Vincent Racaniello, Rich Condit, Dickson Despommier, Alan Dove, and Kathleen Collins
Vincent, Rich, Alan, and Dickson discuss the cellular reservoir of HIV-1 with Kathleen Collins, MD, PhD.
Click the arrow above to play, or right-click to download TWiV #133 (42 MB .mp3, 87 minutes).
Subscribe (free): iTunes, RSS, email
Links for this episode:
Weekly Science Picks
Kathleen – TRIM5 is an innate immune sensor (Nature)
Rich – A Biologist's Mothers Day Song (YouTube)
Alan – World of Viruses
Vincent – Magnet Balls (Amazon)
Listener Pick of the Week
Chris  – Periodic Tales by Hugh Aldersey-Williams
Send your virology questions and comments to twiv@microbe.tv.