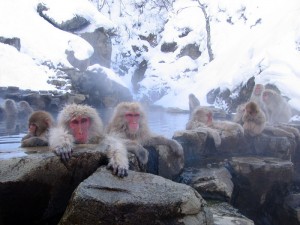 Hosts: Vincent Racaniello, Dickson Despommier, Alan Dove, Rich Condit, and Welkin Johnson
The complete TWiV crew teams up with Welkin Johnson to explore the other AIDS epidemic, infection of monkeys with simian immunodeficiency virus, and its restriction by the cellular protein TRIM5.
Click the arrow above to play, or right click to download TWiV #122 (77 MB .mp3, 147 minutes).
Subscribe (free): iTunes, RSS, email
Links for this episode:
Weekly Science Picks
Welkin – Supramap
Dickson – Science issue on visualizing data
Rich – Doonesbury weighs in on vaccines and autism
Alan – US National Vaccine Plan
Vincent – US Supreme Court decision on vaccine litigation (NY Times)
Send your virology questions and comments to twiv@microbe.tv.