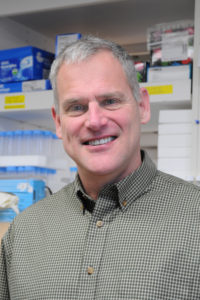 Host: Vincent Racaniello
Guest: Robert Heinzen
At the Rocky Mountain Laboratory in Hamilton, Montana, Vincent speaks with Robert Heinzen about the work of his laboratory on Q fever and its causative microbe, Coxiella burneti.
Right click to download TWiM Special with Robert Heinzen (39 MB .mp3, 65 minutes)
Subscribe to TWiM (free) on iTunes, Stitcher, Android, RSS, or by email. You can also listen on your mobile device with the Microbeworld app.
Become a Patron of TWiM!
Links for this episode
Music used on TWiM is composed and performed by Ronald Jenkees and used with permission.
Send your microbiology questions and comments to twim@microbe.tv