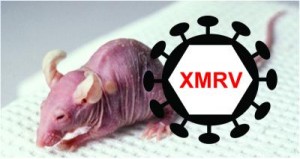 Hosts: Vincent Racaniello, Alan Dove, Rich Condit, and Stephen Goff
Retrovirologist Stephen Goff joins Vincent, Rich, and Alan for a discussion of recent papers on the retrovirus XMRV and its association with chronic fatigue syndrome and prostate cancer.
Click the arrow above to play, or right-click to download TWiV #136 (61 MB .mp3, 84 minutes).
Subscribe (free): iTunes, RSS, email
Links for this episode:
Weekly Science Picks
Alan – The Demon-Haunted World by Carl Sagan
Rich – Trends in annual rates of death (pdf)
Stephen – Unexpected inheritance (PLoS Pathogens)
Vincent – Beyond the human eye
Listener Pick of the Week
Raihan  – Bruce Aylward: How we'll stop polio for good (YouTube)
Send your virology questions and comments to twiv@microbe.tv.