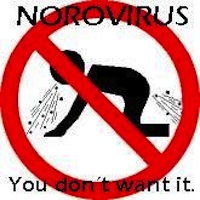 Hosts: Vincent Racaniello, Rich Condit, Dickson Despommier, Alan Dove, and Stephanie Karst
Vincent, Rich, Alan, and Dickson review noroviruses with Stephanie Karst, PhD.
Click the arrow above to play, or right-click to download TWiV #134 (68 MB .mp3, 94 minutes).
Subscribe (free): iTunes, RSS, email
Links for this episode:
Weekly Science Picks
Stephanie – Effectors of the type I interferon response (Nature)
Dickson – Receptor for Ebola virus (PNAS)
Rich – A History of Vaccines
Alan – The Worst Journey in the World by Apsley Cherry-Garrard
Vincent – ASM Live 2011 webcast
Listener Pick of the Week
Sophie  – TED talk app for iPad and iPhone
Send your virology questions and comments to twiv@microbe.tv.