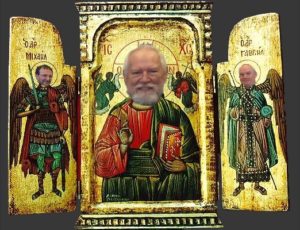 The TWiP triptych solve the case of the 9/11 Survivor infested with parasites, and discuss the effect of community ivermectin treatment for onchocerciasis on Loa loa infections.
Hosts: Vincent Racaniello, Dickson Despommier, and Daniel Griffin

Click arrow to play
Download TWiP #159 (58 MB .mp3, 95 minutes)
Subscribe (free): iTunes, Google Podcasts, RSS, email
Become a patron of TWiP.
Links for this episode:
Case Study for TWiP 159
Going back to India, gentleman in 20s seen during rainy season in south. Week of feeling achy, fever, severe pain in right upper part of belly. Vomiting, no diarrhea. Married, no children, works indoors in trades – electrician. Drinks large amount of palm date liquor. Previously healthy, no allergies, no medical issues. No travel. On exam: right lung base decreased breath sounds; upper right area of belly can feel liver coming down. Area of intercostal tenderness. Elevated white count; left shift, eosinopenic, alk phos up. Chest xray: shows effusion in right base. Ultrasound of liver: fluid filled single lesion. Lesion aspirated.
Send your case diagnosis, questions and comments to twip@microbe.tv
Music by Ronald Jenkees