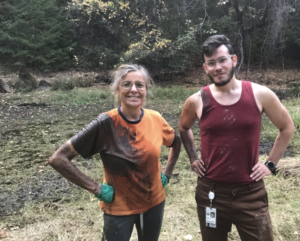 Mark Martin returns to TWiM to discuss ways to increase diversity in our field, and the discovery of Borgs, giant extrachromosomal elements with the potential to augment methane oxidation.
Hosts: Vincent Racaniello, Elio Schaechter, Michele Swanson, and Michael Schmidt
Guest: Mark O. Martin
Right click to download TWiM #248 (40 MB .mp3, 54 minutes)
Subscribe to TWiM (free) on iTunes, Google Podcasts, Stitcher, Android, RSS, or by email.
Become a Patron of TWiM!
Links for this episode:
Music used on TWiM is composed and performed by Ronald Jenkees and used with permission.
Send your microbiology questions and comments to twim@microbe.tv