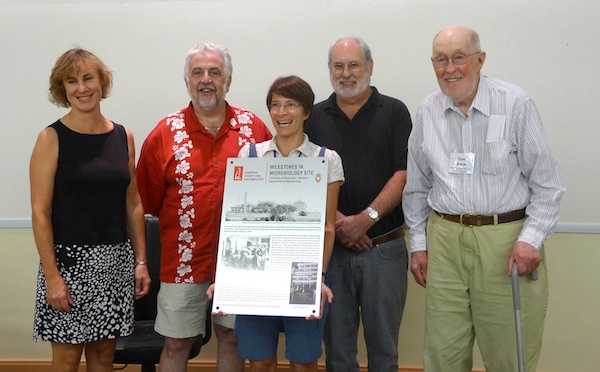 Host: Michele Swanson
Guests: Thomas Brock,  Timothy Donohue, Katrina Forest, and Richard Gourse
Michele speaks with members of the Department of Bacteriology at the University of Wisconsin – Madison, on the occasion of its designation as a Milestones in Microbiology site, where they discuss how the department has advanced the science and
teaching of microbiology.
Right click to download TWiM#88 (36 MB .mp3, 51 minutes).
Subscribe to TWiM (free) on iTunes, via RSS feed, by email or listen on your mobile device with the Microbeworld app.
Links for this episode
Send your microbiology questions and comments to twim@microbe.tv