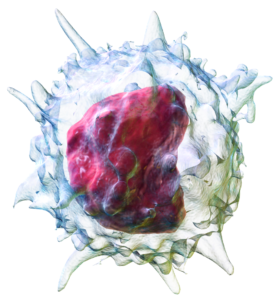 Cindy, Steph, and Vincent launch a new podcast, Immune, and reveal how warm temperature protects against atherosclerosis by regulating monocyte migration into the blood.
Hosts: Vincent Racaniello, Stephanie Langel, and Cynthia Leifer
Click arrow to play
Download Immune 1 (40 MB .mp3, 61 min)
Subscribe (free): iTunes, RSS, email
Become a patron of Immune!
Links for this episode
Weekly Science Picks 51:13
Cindy – FDA approves second CAR T cell therapy
Steph – Gammaherpesvirus protects against asthma
Vincent – Truth Wins by Jonathan Yewdell
Music by Steve Neal. Immune logo image by Blausen Medical.
Send your immunology questions and comments to immune@microbe.tv