David writes:
Dickson cited a poem about a candle burning, and this triggered the following memory:
My candle burns at both ends; it will not last the night; but ah, my foes, and oh, my friends – it gives a lovely light!
Edna St. Vincent Millay, 1918
Yours sincerely,
David
PS: although Dickson's poetic moment in one of the last twivs brought this to mind, Edna appears to consistently have been called Vincent by her friends!!
Mark writes:
Dear TWiV-odrome,
This email has two parts: 1) follow-up to TWiV #476, and 2) a listener pick-of-the-week.
FU
==
This is a new, unique salutation. As I write this, Google, the expert, shows no prior usage of this term. Trust, but verify. Searches on Google with either search string "TWiV-odrome site:microbe.tv" or "TWiVodrome site:microbe.tv" reports no hits, i.e. no prior usage.
I am writing from the Bay Area in California. Our state is being hit hard by a variety of disasters. Fires and floods in southern California, and high incidence of flu cases and deaths all across the state. Sadly the twin avoidance ideologies of "I never get the flu" or "flu shots give you the flu" coupled with the mismatch between this year's flu vaxx vis-a-vis viruses in circulation has hit this state, and others, really hard.
This writer believes in flu shots. 2017 was the 22nd year in a row both my wife and I received them, and I'm pleased to say we have been flu-free.
I often spend time in prime venues for exposure to flu virus: airports, hotels, and in sealed aircraft breathing the recirculated particulates from everyone who coughs or sneezes.
Would any of the TWiV hosts disagree with the claim that airplane air should be branded a fomite? It's not just door handles, other people's hands, or the doc's stethoscope that spreads infection.
Listener pick
Want to get people interested in learning about evolution? If yes, then what better way than to use sex for motivation. The book "Dr. Tatiana's Sex Advice to All Creation" does this. It's framed as letters from different species seeking love advice written to (fictional) Dr. Tatiana who answers in a way to explain how different species' sexual practices have evolved to create strange behavior.
Here are a few "questions" from the book:.
Dear Dr. Tatiana,
I'm a queen bee, and I'm worried. All my lovers leave their genitals inside me and then drop dead. Is this normal?
Perplexed in Cloverhill
Dear Dr Tatiana,
I am a peacock. But I have a lousy tail. It isn't very big, and some of the eyespots are wonky. The whole effect is walleyed. When I put my tail up, the hens don't even bother to feign indifference. They don't look at me at all. Is there anything I can do to impress them?
Invisible in Sri LankaThe book is available in both print and electronic, aka Kindle, formats. Here is the link at Amazon: https://www.amazon.com/s/ref=nb_sb_ss_c_1_11?url=search-alias%3Daps&field-keywords=sex+advice+to+all+creation&sprefix=sex+advice+%2Caps%2C232&crid=14G69U78U6CCJ
==========
Bye.
Anthony writes:
Here are a couple of pictures that I took of the Stealth Bomber doing a flyover during Opsail 2000. I was in Liberty State Park taking photos of people and ships on the river. I'd not brought a telescopic lens and the light was not the best.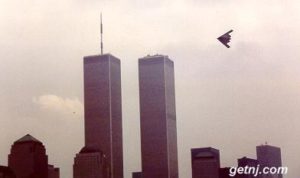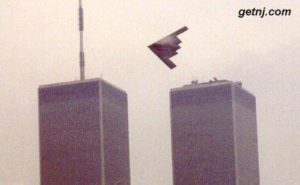 FWIW
Fernando writes:
Not open-access so I just read the abstract, but it seems to fit into the retrovirus-derived-function arc: retro-machinery enables neural plasticity?
James writes:
Vincent and fellow TWiVologists, I am a committed listener to TWiV and other associated This Week podcasts. I came across this summary of NIH-funded research which appears a TWiV-natural: https://www.nih.gov/news-events/news-releases/memory-gene-goes-viral . Basic research indicates virus-like transfer of mRNA among neurons!  What could be better?  Keep up the excellent science communication you all support. I'm in wonder of your scheduling abilities and commitment. Best, Jim
James M Polisini, Ph.D.
Supervising Toxicologist
Human and Ecological Risk Office (HERO)
Chatsworth, CA
Chaim writes:
Here's a really cool new paper in Cell describing a Gag-like protein from a retrotransposon that still functions in ways that are reminiscent of a viral capsid and is important for synaptic plasticity. It also appears that it was captured multiple times, just like the placental envs in TWiV 472.
http://www.cell.com/cell/fulltext/S0092-8674(17)31504-0
Thanks for all you do,
Chaim
Daniel writes:
Hello to the esteemed TWiVarium,
I had recently seen a TED talk in which the speaker, Prof. Gudkov from Roswell Park Cancer Institute, puts forward two ideas. To me, both ideas sound intriguing and quite radical. My limited knowledge of "the virus canon" is expanding with each new episode of TWiV (and as I go back in the catalog to older episodes you frequently reference in your show), but is inadequate to critically evaluate his proposals. I was compelled to write to you for comments and dissections of these ideas. Here, to the best of my understanding are summarized ideas from Dr. Gudkov
First – Viruses are responsible for diversity of mammals in evolutionary history.
Second – Viral sequences that integrated in the genome were over time "silenced" by mammalian cells. And, in present times, these integrated sequences determine the age of cells acting as "clocks" and becoming "awake" in aging cells resulting in senescence and leading to cell death.
Have you come across research supporting either of the two hypotheses and what would you say about them?
Also, I'd like to wish you happy holidays and thank you for great content provided by TWiV and the TWiX podcasts. I anticipate new episodes every week and look for time in my schedule to fill with TWiX episodes from back catalog.
Thanks again to Vincent and all the contributors!
Best,
– Daniel Kolbin
Dave writes:
Virus Mavens—
You might find this podcast interesting:
https://www.samharris.org/podcast/item/humanity-2.0
Also, I must further the recommendation of Vincent's for Lane's "The Vital Question".
Been a big Lane fan starting with "Oxygen: The Molecule That Made The World".
Weather here in Bend Oregon:
Fair
34°F
1°C
| | |
| --- | --- |
| Humidity | 75% |
| Wind Speed | SE 6 MPH |
| Barometer | 30.10 in |
| Dewpoint | 27°F (-3°C) |
| Visibility | 9.00 mi |
| Wind Chill | 29°F (-2°C) |
| Last update | 01 Dec 9:15 am PST              |
Luca writes:
Dear TWIV, TWIM, TWIP team,
I am a 2nd year Biological sciences undergrad at the University of Birmingham (UK). It is 4 degrees centigrade here.
Firstly I am currently searching for a placement year opportunity for the 3rd year of my course. I have applied to some places in the UK like the Crick institute and others but I wondered if there are some lab based and research based placement year opportunities that you know of through your work? I have attached my CV if you are interested.
Secondly big fan of TWIV, TWIP and TWIM and have learned a lot from the show, I listen to it mostly on trains. The only thing I feel could be improved is the overall length. I feel that 1hr 50 (talking more about TWIV here) is too long for some listeners and tests their attention span. I appreciate that there are some things like the sponsors and discussion of papers and news that can't be cut down on but I feel like the introduction of everyone takes too long considering most of the hosts are on each week. The new papers/stories etc are the real essence of the show and sometimes I just feel the tangents go a bit too long and I find myself skipping through some bits of the show.
Also just a small note that on some of the TWIP episodes a host refers to a parasitic worm and measures them with a unit of length called a "sonometer" (trying to spell it phonetically). I googled this word and a few spelling variants but couldn't find anything to do with length. Have I got the spelling completely off?
Really appreciate the work you all do to promote science.
Thanks in advance
Neil writes:
Hi TWIV crew! I came across this article and thought you and the TWIV listeners might like it as much as I did.
Neil
https://fivethirtyeight.com/features/the-easiest-way-to-dismiss-good-science-demand-sound-science/?ex_cid=SigDig
———————————————————–
Neil Parkin, Ph.D.
Data First Consulting, Inc
Belmont, CA
Johnye writes:
Greetings of the season and Boston's first snow.
[KS of 2018?]
Certain I don't understand how they did it, but not bad art for DNA. Maybe a better flu vaccine?
Tidings of Comfort and Joy
Johnye
https://www.the-scientist.com/?articles.view/articleNo/51113/title/The-Biggest-DNA-Origami-Structures-Yet/
Anthony writes:
Female professors get more grief from students, study finds http://www.cbc.ca/beta/news/canada/british-columbia/female-profs-more-work-1.4473910
Max writes:
Hello TWiV gAnG,
I'm finishing my PhD in molecular biology (I study ribosome biogenesis) but I am hoping to to do a postdoc in a lab that studies viruses. My interest in viruses is how I found your podcast and both the science and discussion about science have been great.
Onto my comment:
In TWiV 472 (about the skinks) one of you (I think Alan or Rich) mentioned that it would be difficult for birds to fly around whilst pregnant. It just so happens that there has been a great paper published on this very subject!
I'll quote from the press release:
"Stoddard and her colleagues wrote a computer program, Eggxtractor, that picks out the egg in any image and measures its length, width, and shape."
They found that:
"Good flyers …tend to lay eggs that are more elongated and more asymmetrical…likely because lots of time in the air requires lightweight, compact bodies."
Another random longstanding science mystery solved!
Best Regards,
Max
Jupiter, FL
Currently 21C, partly cloudy with 8km/hr wind and 96% humidity
Sure is hard to complain about the Florida winter. Stay warm!
PS: Pregnant bats can also fly, but it seems like it's a real drag  
Egg shape press release & paper:
http://www.sciencemag.org/news/2017/06/surprisingly-simple-explanation-shape-bird-eggs
http://science.sciencemag.org/content/356/6344/1249
Asal writes:
Hi TWiV team, the famous podcasters!
I was excited to see TWiV's name in Washington Post. Congratulations!
Who would underestimate the viruses? They can cause protests, global socioeconomic anxieties, and political unrests. Here is a link to how the avian flu led to what recently happened in Iran. And of course, if one runs a Google search they can find abundant articles about the effects of climate change on conflicts and civil wars. Associations between climate change, agriculture, and emerging/re-emerging infectious diseases are becoming more and more difficult to deny or ignore.
https://financialtribune.com/articles/domestic-economy/79351/100-million-chickens-infected-with-avian-flu
As always, thank you for all the wonderful podcasts, not just TWiV!