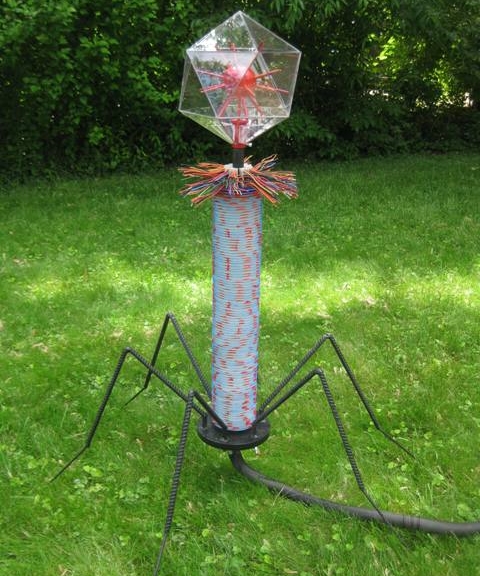 Hosts: Vincent Racaniello, Cliff Mintz, Michael Schmidt, and Elio Schaechter
On episode #6 of the podcast This Week in Microbiology, Vincent, Cliff, Michael and Elio review the use of bacteriophages to manage infections, and the presence of antibiotic resistance genes in bacteriophages from urban sewage and river water.
Download TWiM #6 (57 MB .mp3, 82 minutes).
Subscribe to TWiM (free) on iTunes, via RSS feed, by email or listen on your mobile device with the Microbeworld app.
Links for this episode:
The model of bacteriophage T4 shown in the photo is described here.
Send your microbiology questions and comments to twim@microbe.tv