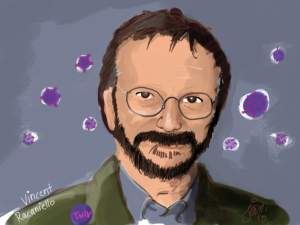 Vincent Racaniello, Ph.D. (@profvrr) is Higgins Professor of Microbiology & Immunology at Columbia University Medical Center. He has been studying viruses for over 40 years, starting in 1975, when he entered the Ph.D. program in Biomedical Sciences at Mt. Sinai School of Medicine of the City University of New York. His thesis research, in the laboratory of Dr. Peter Palese, was focussed on influenza viruses. In 1979 he joined the laboratory of Dr. David Baltimore at Massachusetts Institute of Technology, for postdoctoral work on poliovirus. In 1982 Vincent joined the faculty in the Department of Microbiology at Columbia University College of Physicians & Surgeons in New York City. There he established a laboratory to study viruses, and to train other scientists to become virologists. Over the years his laboratory has studied a variety of viruses including poliovirus, echovirus, enteroviruses 70 and D68, rhinovirus, Zika virus and hepatitis C virus. As principal investigator of his laboratory, he oversees the research that is carried out by Ph.D. students and postdoctoral fellows. He also teaches virology to undergraduate and graduate students, as well as medical, dental, and nursing students. His virology lectures are available online at iTunes University, YouTube, and Coursera.
Vincent entered the world of social media in 2004 with virology blog, followed by This Week in Virology. Videocasts of lectures from his undergraduate virology course are on iTunes University and virology blog. You can find him on Wikipedia, Twitter, GFacebook, and Instagram. His goal is to be Earth's virology professor. In recognition of his contribution to microbiology education, he was awarded the Peter Wildy Prize for Microbiology Education by the Society for General Microbiology, American Society for Microbiology Award for Education, the Richard C. Ernst Lecture, and the American Society for Virology Wolfgang & Patricia Joklik Distinguished Service Award.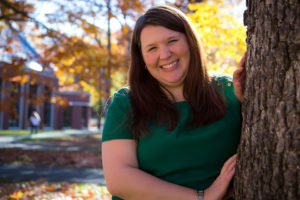 Brianne Barker, Ph.D. (TWiV) (@BioProfBarker) is Associate Professor of Biology at Drew University. Brianne is originally from the small town of Camden, New York, where she began her love for science. She began studying immune responses to viruses as an undergraduate majoring in Biology at Duke University, studying the effect of adjuvants on antibody responses to HIV vaccine candidates in the laboratory of Barton Haynes. She received a Ph.D. in Immunology from Harvard University, studying the role of cytokines in cytotoxic T cell responses, again with an eye towards vaccine adjuvants, in the laboratory of Norman Letvin. After seeing some data on the role of the innate immune system in viral pathogenesis, Brianne joined the laboratory of Jenny Ting at the University of North Carolina at Chapel Hill for a post-doctoral fellowship examining signaling through innate immune receptors that detect microbes. She hopes that her fellow Duke basketball fans forgive this period of time spent working for the enemy. In 2013, Brianne joined the faculty at Drew University, teaching undergraduate courses in immunology, virology, microbiology, and science writing. The Barker lab studies the innate immune response to DNA and the relationship between viral pathogenesis and the evolution of DNA-sensing innate immune receptors.
Brianne is passionate about promoting women in STEM and the relationship between science and other parts of the liberal arts. She is excited to be a part of TWiV so that she can communicate her passion about science to a diverse audience. She can be found online at bbarkerdrew.com.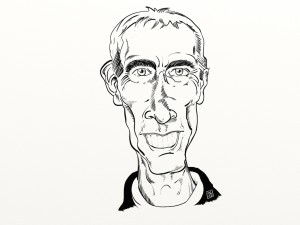 Rich Condit, Ph.D. (TWiV) began his scientific career at the age of six when he had the good fortune to move to a property in Marin County, California that had a creek running through the back yard. There he conducted an informal and largely unconscious multiyear study of the life cycle of the frog, until high school interrupted his investigations with more worldly pursuits. Rich found his passion for laboratory science as an undergraduate at the University of California, Santa Cruz, studying the genetics of antibiotic resistance in bacteria in the laboratory of Cedric Davern and ribosome structure in the laboratory of Harry Noller. Rich began studying viruses as a graduate student at Yale University, where he conducted research on gene regulation during bacteriophage T7 infection in the laboratory of Joan Steitz, receiving a Ph.D. in 1975. As a postdoc at the Imperial Cancer Research Fund, in London, England from 1975-1977 under the mentorship of Robert Kamen, Rich studied transcriptional regulation of gene expression during infection by mouse polyoma virus, a DNA tumor virus. From 1977-1978 Rich undertook a second postdoctoral fellowship in the laboratories of Joseph Kates and William Bauer in the Microbiology Department at the State University of New York at Stony Brook, where he initiated his studies on the poxvirus vaccinia. Rich was an Assistant and Associate Professor of Biochemistry at the State University of New York at Buffalo from 1978 until 1990, when he moved to the University of Florida as a Professor in the Department of Molecular Genetics and Microbiology. Since 1977, Rich has used a genetic approach to study transcriptional regulation of viral gene expression and, more recently, virus assembly using vaccinia as a model system. Rich runs a relatively small research laboratory and still conducts his own experiments whenever possible. In both the laboratory and in the classroom, Rich teaches virology to graduate students, medical students and undergraduate students. Rich plans to remain at the University of Florida for the remainder of his formal career when he can once again turn his curiosity to less formal pursuits. There's a creek in his back yard…
Rich first appeared on TWiV as a guest on episode #26, Poxviruses, in March of 2009 and after several return visits became a regular participant in February of 2010. Rich feels strongly that science is for everyone and that an understanding of the scientific basis of our existence and an appreciation for the methods used to gain that understanding is critically important for the future of the globe. Rich is grateful that TWiV provides an opportunity to communicate this passion to a broad audience of listeners.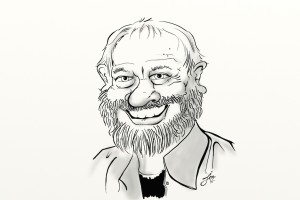 Dickson D. Despommier, Ph.D. (TWiV, TWiP, Urban Agriculture) is Professor Emeritus of Public
Health in Environmental Health Sciences and Microbiology at Columbia University Medical Center. He is a microbiologist/ecologist by training, and for 27 years conducted laboratory-based research on molecular aspects of intracellular parasitism. Dick also teaches Parasitic Diseases, Medical Ecology, and Ecology 101. These courses deal with parasitism and its effects on large segments of the poor that live in the tropics. Controlling soil-based transmission cycles of helminthes that cause significant health problems throughout the world is of prime importance to Dick. Since it is generally agreed agriculture is solely responsible for so much environmental disturbance and serves as the interface for the transmission of geohelminths, one area of his focus has been on how to raise food without further encroachment into natural ecosystems. He established The Vertical Farm as a theoretical construct to look at the possibility of agricultural sustainability within cities. Sustainable urban life is now a major interest of Dick's. Inventing new approaches to the raising of food within the confines of a large urban center is bound to be fraught with hidden pitfalls and caveats when starting out, particularly those of a technical and economic nature. However, he firmly believes that with enough input from multiple disciplines (e.g., industrial and soil microbiology, engineering, public health, policy making, urban planning, architecture, agronomy, plant genetics, economics), vertical farming could become a reality and thus replace most of what now passes for agriculture in many parts of the developed and under-developed world. If this were to come about, large tracts of land could then be returned to nature to do what it was supposed to do for us before we eliminated the hardwood forests of the eastern states. Restoring ecosystem services and functions is what Dick envisions as the charge to the next generation of public health professionals.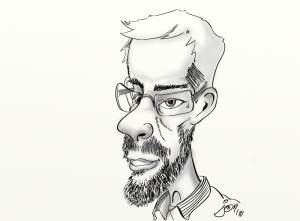 Alan Dove, Ph.D. (TWiV, @alandove) grew up near the small waterfront city of Annapolis, Maryland, and spent an inordinate amount of his childhood on and around boats. Fortunately, he also developed interests that offered genuine employment opportunities, including biology, chemistry, public policy, writing, computers, and electronics. After earning a bachelor's degree in biology and chemistry from Towson State University in Baltimore County, he pursued – and with considerable effort, got – a Ph.D. in microbiology from Columbia University in New York City.
In 1997, Alan left laboratory research to become a science journalist, a job better suited to his short attention span and wide-ranging interests. His work appears in numerous publications, including the Webby-winning New York Academy of Sciences site, several of the Nature journals, and trade publications such as Drug Discovery and Development and Bioscience Technology. He blogs at Turbidplaque.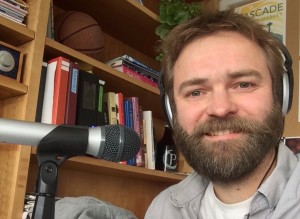 Nels Elde, Ph.D. (TWiEVO, @ElEarlyBird) is Associate Professor of Human Genetics and Mario R. Capecchi Endowed Chair of Genetics at the University of Utah School of Medicine. Nels grew up in Minneapolis, the City of Lakes, along with a sister, brother, and multitude of pets. After graduating from Carleton College with a major in Biology, he continued as a technician in the lab of Stephan Zweifel, pursuing genetic studies in yeast and the fungus of leaf-cutting ants.
As a Ph.D. student in the lab of Aaron Turkewitz at the University of Chicago, his thesis research focused on molecular genetic and evolutionary studies of membrane traffic in the model ciliate Tetrahymena thermophila.
As a post-doc in the lab of Harmit Malik at the Fred Hutchinson Center, Nels developed a research program studying pathogen-driven evolution as an Ellison Medical Foundation Fellow of the Life Sciences Research Foundation and with a NIH Pathway to Independence Award investigating the evolutionary potential of the model poxvirus vaccinia.
After opening the lab in 2011, Nels was named a Pew Scholar in the Biomedical Sciences, a Kavli Foundation Fellow, and an Associate Editor for PLOS Pathogens. Nels received the 2015 Ann Palmenberg Junior Investigator Award from the American Society for Virology. The Elde lab uses host-pathogen interactions to study the evolutionary process and evolutionary approaches to understand the selective forces shaping cellular pathways.
Nels' research has been featured on TWIV and TWIM, including an appearance on TWIV #234, "Live in Denver" at the annual American Society for Microbiology meeting in 2013. As co-host of TWiEVO Nels has achieved the coveted "TWifecta", where he now strives to highlight exciting research emerging at the interface of evolutionary and experimental biology.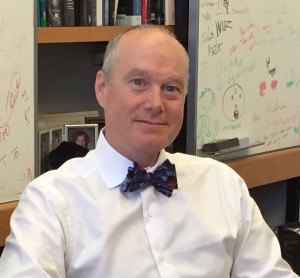 Daniel Griffin, MD (TWiP) is Instructor in Clinical Medicine and Associate Research Scientist at Columbia University Medical Center. Daniel attended NYU School of Medicine and then did his 3 year categorical Internal Medicine Residency at the University of Utah, Salt Lake City. After a decade in Private practice he returned to academia and earned a PhD in Molecular Medicine at the Elmezzi Graduate School of Molecular Medicine. Currently Dr. Griffin conducts research on HIV, stem cells, and malignancies, cares for patients with infectious diseases in both the clinic and the hospital, and teaches and supervises Medical students, Residents and Fellows.
Daniel joined TWIP because he sees it as a tremendous opportunity to bring science and medicine education to a broad and receptive audience with an engaging and informative venue.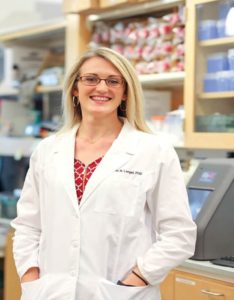 Stephanie Langel (Immune) (@stephanielangel) is a Postdoctoral Fellow at the Duke Human Vaccine Institute at Duke University. Stephanie is originally from North Canton, Ohio, where her love of science and biology started during her years in 4-H raising cows, sheep, and chickens. After earning a bachelor's degree in Animal Sciences from The Ohio State University in 2007, she completed a Master's degree at Virginia Tech in the laboratory of Dr. Isis Kanevsky studying the role of colostrum (mammal's first milk) lymphocytes on neonatal immunity in dairy calves. From Blacksburg, Stephanie moved back to Ohio in 2013 to pursue her PhD in the lab of Dr. Linda Saif within the Comparative and Veterinary Medicine Graduate Program at The Ohio State University. There, she studied the impact of viral infection during pregnancy on milk immunity and neonatal health in a swine model. After graduating, Stephanie's passion for maternal and neonatal immunity took her to Durham, North Carolina, where she is now doing her postdoctoral work in the laboratory of Dr. Sallie Permar. Stephanie is working to develop vector-based IgA antibody therapeutics for pregnant and lactating mothers as well as understand the mechanism of maternal antibody passive transfer in the placenta and mammary gland.
In addition to research, Stephanie is passionate about communicating science to the public, particularly in underserved communities within both rural and urban areas. Stephanie created an 'After School Animal Sciences' program for Columbus City Schools where students participate in talks, demonstrations and experiments to learn about science and science-related careers. She currently in a member of the North Raleigh Lions Club in addition to working with The Pregnant Scholar, an organization that advocates for pregnant women and mothers in science.
Stephanie loves spending time with family and friends, particularly her husband and two rescue dogs, hiking the trails of any state park she can find. This fall Stephanie is excited at the prospects of her favorite team, The Cleveland Browns, and is cheering on the Buckeyes in any capacity.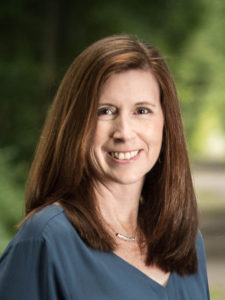 Cindy Leifer, Ph.D. (Immune) (@CindyLeifer) is Professor of Microbiology & Immunology at Cornell University. She completed her doctoral studies in the laboratory of Carl Nathan where her passion for everything innate immune blossomed. She continued on to do a postdoc at the NIH before opening her own lab in 2005. Since then, her research has focused on understanding the function of a specific family of receptors, Toll-like receptors, which are critical for immune protection from infection. She also investigates the unique and myriad regulatory mechanisms controlling these receptors since their dysregulation leads to autoimmune and inflammatory diseases.
In addition to research, Dr. Leifer loves teaching immunology to undergraduates, graduate students, and veterinary students. She is also passionate about women in STEM. She advocates for women, and organizes professional development opportunities with a focus on topics that are particularly important for women such as negotiation, work life balance, and the impostor syndrome.
Dr. Leifer is the author of over 45 scientific articles, book chapters and reviews. She has also authored a number of OpEd pieces on vaccines, women in STEM, and science denial.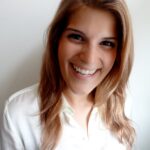 Angela R. Mingarelli, DVM. (TWiV @ImmuneVet) is a trained veterinarian and currently a Ph.D. candidate in the Mandl Lab at McGill University in Montreal, Canada. Angela is originally from Ottawa, Canada where she spent most of her childhood outdoors exploring the forest with her 6 siblings and their 200lb Newfoundland dog, Scotus. As a child, she had an extreme fascination with all living beings, especially animals, this passion for animals led her to pursue a degree in veterinary medicine at the University of Las Palmas, Spain. Unexpectedly, during her training, her courses on infectious disease sparked her interest and in a second-year immunology course she was captivated by the immense diversity of immune systems across species. She was amazed by how much remained to be determined about how this complex system protects us from disease. Thus, she found herself more and more attracted to research; it was then that she decided to pursue a PhD in immunology instead of following the clinical track after completing her DVM.
Angela is in Judith Mandl's lab, her lab has various research interests, including amongst others, T cell migration, aging, and heterogeneity. She currently has 2 research projects, one focused on probing the immune responses of bats to RNA viruses and exploring their virome; and the other in determining the mechanisms that elicit T cell-mediated type-2 immune responses.
Angela has been a fan of the Microbe.tv podcasts for years and showed a special interest in TWiV and science communication after meeting Vincent at the 3rd International Symposium on Infectious Diseases of Bats in the summer of 2022. Vincent mentioned the need for a veterinarian on TWiV and considering her interests in science communication it seemed like a perfect match. She first appeared as a guest on TWiV #946, Poo versus flu, in October of 2022 and became a co-host in December 2022. 
In her free time, Angela loves anything aquatic, especially freediving and exploring nature with her dog, Odin.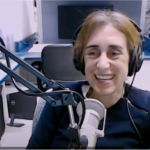 Amy Rosenfeld, Ph.D. (Q&A) is Principal Investigator at the Center for Biologics Evaluation and Research of the U.S. Food and Drug Administration. She completed her Ph.D. in 2005 with Vincent Racaniello and returned to Columbia University 10 years later to continue her work on enteroviruses as Associate Professor of Microbiology and Immunology. Her recent work has demonstrated that neurovirulence of EV-D68 is not a recently acquired phenotype, and that antibody responses to enteroviruses are cross-reactive, a property not previously appreciated. She has appeared numerous times on TWiV and is also host of Q&A with A&V, a livestream program on the MicrobeTV network.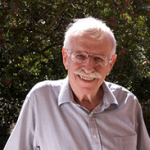 Elio Schaechter, Ph.D. (TWIM) is an actively retired microbiologist, currently living in San Diego, California. He spent most of his research career working on growth physiology and bacterial cell organization. In 1985-86, Elio served as president of the ASM. He has a deep love of teaching, and has been told that his natural habitat is the other side of the lectern. He has authored several textbooks and co-edited treatises. He continues to write. After retirement, he tried to satisfy his curiosity in broader microbiological phenomena, especially those related to ecology and symbiotic relationships. His hobby is wild mushrooms. For a short account of his activities, visit his home page.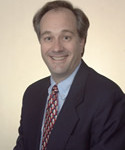 Michael Schmidt, Ph.D. (TWiM) is Professor and Vice Chairman of Microbiology and Immunology, and Director, Office of Special Programs at the Medical College of South Carolina. Dr. Schmidt is leading
a team of infectious disease specialists, from three health sciences centers, and engineers, from industry, where they are assessing what role the microbes associated with objects that patients, health care workers and visitors encounter while in hospital play in the acquisition of a HAI. Through their first interventional study they established that the intrinsic microbial burden played a significant role in the acquisition of a HAI. Limited placement of cooper was found to reduce the burden by greater than 85% which resulted in a concomitant 58% reduction in HAI. These data served as the basis of his recent TEDx talk. Dr. Schmidt has been a member of the Communications Committee for the American Society for Microbiology, co-chaired the society's career's poster development, and helped revise the society's public website, Microbeworld.org. He has led numerous, national workshops on the use of computers for instruction in medicine and microbiology and infectious diseases, has been a panelist on Science Friday broadcasted by National Public Radio and has been a content editor for Microbeworld radio, a daily radioshow/podcast produced by the society for the general public.
Kathy Spindler, Ph.D. (TWiV) is Professor of Microbiology and Immunology in the medical school at the University of Michigan. She came by her interest in science genetically: her parents were both chemists. Kathy had two inspiring science teachers in junior high school, and she always knew she wanted to major in biology, which she did at Purdue University. She moved to UC San Diego for her doctoral work, and she began working on viruses in her first rotation, with Dr. Masaki Hayashi. She joined that lab for the first part of her dissertation research, working on the single-stranded DNA bacteriophage FX174. Kathy completed her Ph.D. in the laboratory of Dr. John Holland, working on "Evolution of viral RNA genomes in acute and persistent infections," using vesicular stomatitis virus. In 1981 she began her postdoc with Dr. Arnie Berk at UCLA, focused on the human adenovirus proteins encoded by E1A. Kathy moved to a faculty position at the University of Georgia (UGA) Department of Genetics in 1985, where she established studies of mouse adenovirus type 1 (MAV-1). This virus has molecular genetics with similarities to human adenoviruses, and yet it can be studied in its natural host, using the powerful genetic and immunological tools of the mouse model. At the end of 2001 Kathy moved to the University of Michigan, where her research into viral pathogenesis and host susceptibility to infection has expanded. She continues to teach undergraduates and graduate students, and she is currently the Chair of the Graduate Studies Committee in Microbiology and Immunology.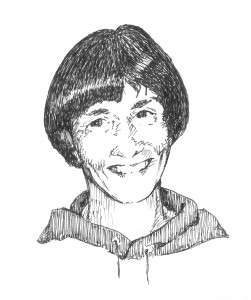 Kathy started her science outreach as a pen pal on science projects with elementary school children. She developed a summer genetics research program for visiting college students at UGA (SUNFIG). She currently is a member of the University of Michigan's ADVANCE advisory board. ADVANCE began as an "NSF-funded project promoting institutional transformation with respect to women faculty in science and engineering fields," and at Michigan it now has an expanded mission to promote diversity among faculty in all fields. Kathy served for five years on ADVANCE's STRIDE committee, participating in workshops both at Michigan and around the country discussing practices to maximize the likelihood that diverse candidates will be identified, recruited, and promoted in the academy.
Kathy first appeared as a guest on TWiV on episode #158 in November 2011, "Wolverines go viral," although earlier she had sent comments, suggestions of guests (especially women!), pick of the week suggestions to Rich, and even a photo that was used for an episode (#127, cold chain). After several return visits to TWiV, in August 2012 Kathy was invited to be a regular participant. She recommends TWiV to relatives, friends, and strangers as an easy way to hook them on virology; her modest (!) mission is to propagate knowledge of science to everyone. Kathy is happy to participate directly in spreading this knowledge virally through TWiV.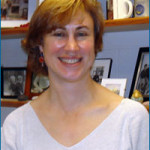 Michele Swanson, Ph.D. (TWiM) is a Professor in the Department of Microbiology & Immunology at the University of Michigan Medical School. Michele earned a B.S. in Biology from Yale, where she also
played collegiate field hockey and softball. She was introduced to the exciting world of experimental science as a research technician at the Rockefeller University in the lab of Samuel C. Silverstein, an expert in leukocyte cell biology who conducted seminal studies of Legionella pneumophila growth in macrophages. Michele developed her love of genetics as a graduate student, using Saccharomyces cerevisiae as a tool to study gene expression with Marian Carlson at Columbia and Fred Winston at Harvard. After a brief hiatus devoted to her two children, she began postdoctoral training with Ralph Isberg at Tufts and HHMI, where she developed cell biological methods to analyze the fate of L. pneumophila in macrophages. In addition to exploiting this pathogen as a genetic probe of macrophage function, her lab at Michigan investigates how metabolic cues govern L. pneumophila's differentiation to specialized cell types equipped for intracellular replication, transmission between host cells, or persistence in the environment.
A source of pride to Dr. Swanson are the gifted PhD students, postdoctoral fellows and undergraduates she has had the privilege and pleasure of mentoring at the University of Michigan. There she is also Director of the Medical School's Office of Postdoctoral Studies and a lecturer in the Infectious Disease Sequence. Michele is also honored to Chair the American Academy of Microbiology and co-author with TWiM host Elio Schachter and Drs. Fred Neidhardt and Gemma Reguera the ASM Press textbook Microbe.
Michele first appeared as a guest on TWiM in May 2013 on Episode #56: Live at ASM in Denver. She was delighted to have the opportunity to work with Vincent, who had taught her the wonders of virology during her graduate years at Columbia, and with Elio, the masterful Chair of the Department of Molecular Biology & Microbiology during her postdoctoral years at Tufts. Michele is committed to sharing the excitement and power of laboratory science not only with the taxpayers who fund our research and but also with the next generations of scientists.
Digital finger painting and drawings of TWiV hosts Vincent, Dickson, Alan, and Rich courtesy of listener Jon. Sketch of Kathy by Joel Swanson.