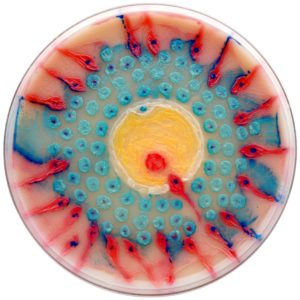 Hosts: Vincent Racaniello, Alan Dove, Rich Condit, and Kathy Spindler
The TWiVerati revisit possible sexual transmission of Zika virus, and reveal how a cell protein that allows hepatitis C virus replication in cell culture enhances vitamin E mediated protection against lipid peroxidation.
Click arrow to play
Download TWiV 393 (68 MB .mp3, 94 min)
Subscribe (free): iTunes, RSS, email, Google Play Music
Become a patron of TWiV!
Links for this episode
This episode is sponsored by CuriosityStream. Get two months free when you sign up at curiositystream.com/microbe and use the promo code MICROBE. 0:25, 48:40
Also brought to you by ASV 2016 5040
Timestamps by Jennifer. Thanks!
Weekly Science Picks 1:23:25
Alan – All About That Space
Rich – The Expanse by James S.A. Corey (SyFy or books)
Kathy – Five Pivotal Paragraphs in a Paper
Vincent – Agar Art Contest Winners

Listener Picks
Ted – Marshall Niremberg charts
Send your virology questions and comments to twiv@microbe.tv